12 th May was the International Nurse Day, this inspired me to look into the role of Nurse played by various heroines of Bollywood.
I
n the silent era heroines like Ruby Myers played the part of a Nurse.
During
. the Golden Era Meena Kumari played the role of a nurse in Dil Apna Aur Preet Parayi in 1960.
It was one of the noted acting performances of lead actress Meena Kumari's career.
Other notable Nurses of Bollywood were

Sadhna in Prem Patra (1962), Nutan in Bandini (1963), Waheeda Rehman in Khamoshi (1970), Lalita Pawar in Anand !971, and Aishwarya Rai in Guzaarish 2010.
Dil Apna Aur Preet Parayi
Writer-director Kishore Sahu's 1960 superhit
Dil Apna Aur Preet Parai
,
is a doctor-nurse romance
Ka
una (Meena Kumari) joins Malhotra Hospital that opens on a waterfront as a nurse, where Sushil (Raj Kumar) is the resident surgeon. Cupid strikes at the very first meeting in the operation theatre. After a song on the beach with other nurses, Karuna runs into an injured young girl and reaches her home, realizing she is the surgeon's sister. On learning her story, the mother invites her to visit the household. Her proximity at home and at the hospital adds fuel to fire, On the other front, her dedication to her duty and care towards patients in the ward, especially Girdhari (Om Prakash), and another wayward patient, Nathu, makes her win everyone's heart. Meena Kumari was nominated for the Best Heroine Award for this role.
While studying in medical college Arun Kumar Mathur (Shashi Kapoor) has a misunderstanding over a love letter with Kavita Kapoor (Sadhana).
Arun's marriage is arranged with Saroj Chowdhary (Seema Deo), who also happens to be a distant relative of Kavita.
Arun loses his vision in an accident, Saroj is unable to go to take care of him, and Kavita takes her place. Unwilling to reveal her identity, Kavita lets him think it is Saroj. Sadhana plays the role of a nurse quite efficiently
Bandini
1963 The film was
directed and produced by
Bimal Roy
,
Bandini stars Nutan
giving one of the finest performances of her career, along with
Ashok Kumar
and
Dharmendra
as leads, and explores the human conflicts of love and hate intertwined in the mind of Kalyani (
Nutan
).
The film is set in
Bengal
in the 1930s, during the
British Raj
, where Kalyani (
Nutan
) is the daughter of the postmaster (Raja Paranjpe) of the village, who falls in love with a freedom fighter, Bikash (
Ashok Kumar
), who later leaves her in the village promising to come back but never does. Society treats them harshly. Broken by her father's misery and that of her own, Kalyani moves to the city, to the singing of the sad song "O Jaanewale Ho Sake To Laut Ke Aana". In the city, she works as a caretaker of an obnoxious and mentally unstable woman, who turns out to be the wife of Bikash. Kalyani learns that her father came to the city looking for her and died in an accident. That prompts her to poison her lover's wife, identifying her as the cause of her miseries in a moment of insane rage
.
Nutan recieved the Best Actress Award for her role.
Khamoshi 1970

film directed by

Asit Sen

, starring Waheeda Rehman

and

Rajesh Khanna.

The film is considered Waheeda Rehman's finest acting feat, as she carries the entire film through her powerful yet understated acting; she received a Filmfare nomination for it.
Colonel Sahab (
Nazir Hussain
), a world war II veteran doctor, is head of psychiatry ward. Nurse Radha (
Waheeda Rehman
) in the same ward is a heart-broken after a civilian patient, Dev Kumar (
Dharmendra
), whom she cured by pouring out her love and affection, left the hospital. But she had been unable to keep her heart separate from her professional work and had fallen in love with that patient. Now Arun Choudury (
Rajesh Khanna
), a writer and poet enters as a patient, suffering acute mania after being rejected by his lover, Sulekha, a singer. After refusing to take his care, Radha relents and starts nursing him. In between while caring for Arun, she reminisces about her past and tells a story of how she took care of injured brave army soldiers when she was posted in Ladakh during the Sino-Indian war of 1962.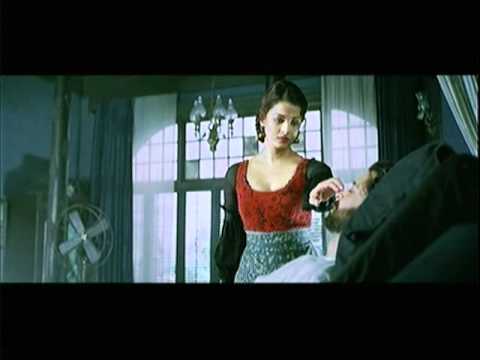 Ethan Mascarenhas (
Hrithik Roshan
) is a former magician who is a quadriplegic. He becomes the Radio Jockey of an FM Station called Radio Zindagi. His show spreads magic, hope, and laughter through his irrepressible wit and humor to every listener and caller, making it difficult to imagine that this is a man who has been immobilized with a spinal injury for the last fourteen years. Sofia D'Souza (
Aishwarya Rai
) is his nurse who has been accompanying him for the past twelve years.
Aishwarya Rai was nominated as the Best Actress for this film.